NTSR needs your help.
The backbone of any rescue group is it's volunteers. What do we need? We need all sorts of talents. Perhaps you're a talented and artistic type, we could use your talents for our 2 big fund raising efforts each year – Fala Day and the Fall Picnic. Perhaps you're a fundraiser extradordinare – we are always in need of funds, items to raffle and place in our goodie bags at events, for example.
Perhaps you have a knack for writing – we could use your talents for a newsletter, grant requests, etc. We need volunteers to plan and work at our events taking admission, working the NTSR store, helping with games, and just helping things to run smoothly.
We know with these difficult times, a monetary donation is not always possible. Your time is just as valuable to us and we would love if you join the team!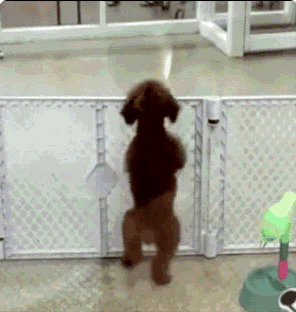 Due to the steady number of dogs in our care, NTSR has reinstated our foster program. We are in need of foster homes to help us get our wonderful Scotties ready for their permanent home.
If you already have a Scottie of your own or are currently without a Scottie, won't you consider opening your hearts and homes to these Scotties waiting for their chance at happiness? We get dogs in from all over and in all stages of health.
Most of these dogs just need some quality time to learn that life isn't all that bad. Occasionally, we'll get in a special needs dog that requires specialized care or medication.
If you're interested, we want to hear from you.
NTSR ADOPTION PROCESS AND FEES
Adoption Fee: $50 – $475
Adoption fees are based on various criteria. Older dogs and special needs dogs are generally adopted at a discounted rate. Puppies and very young adults are more adoptable and we ask for the full adoption fee for these dogs. Having been involved in Scottie rescue for several years and having 40+ dogs in rescue each year, we have set some basic guidelines.
Application Process:
Home Check (Required on all adoptions)

Adoption Application (Must be completed in full and include the name and phone number of your current vet, and a personal reference)
Our Process:
When a dog comes to NTSR they are treated as a member of the family until their forever home is found. The dogs are taken to our veterinarian for a full exam, spay or neuter, dental cleaning, all vaccinations and shots that are required by Texas law, heartworm test, and any and all medical treatment to assure their health and well being. They are groomed, socialized and assessed for temperament and behavior issues.
NTSR gives every dog that enters rescue the love and compassion they so desperately deserve. Many of the rescues are in sad shape and require special care, especially those that come from broken homes, shelters and puppy mills.
Many times we pay a fee to remove the dog from a shelter. Shelter fees range from $25 to $175 and in most cases this fee does include some basic vet care, including spay or neuter and heartworm check. Additional vet care is then provided by NTSR and more often than not the medical bills for these dogs exceeds their adoption fee and the difference comes out of our pocket. North Texas Scottie Rescue operates on ADOPTION FEES and DONATIONS ONLY.
Special thanks go out to our hardworking volunteers and devoted Scottie lovers, it is because of your generosity, hard work and continued support that we can and do make a difference in Scottie rescue.
North Texas Scottie Rescue will do all that is possible to give every dog the opportunity to experience a life filled with unconditional love and happiness.